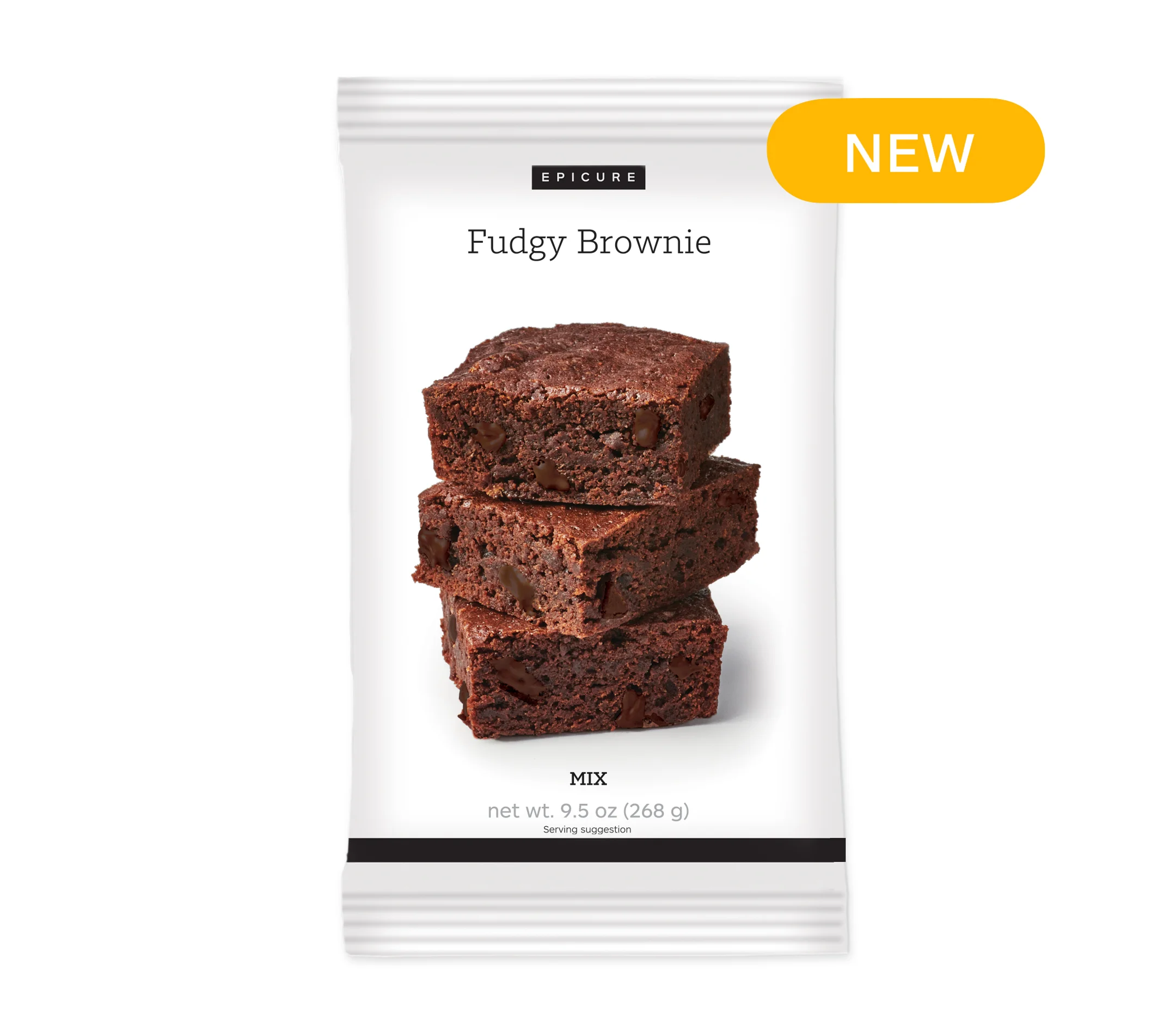 We'll let you in on a little secret: You can make the fudgiest, chocolatiest brownies ever in the microwave in just 4 minutes (or 20 minutes in the oven)! Just add a few simple ingredients to our gluten free batter and let the magic unfold in your Multipurpose Steamer. When ready, slice 'em up any way you like – on their own, topped with ice cream or icing, in a sundae, or as a dessert base.  
Fudgy Brownie Mix features a new and improved formula – our fudgiest, chocolatiest gluten free brownies yet!  
Prep tips: 
Mix blend with butter, milk (of your choice), and vanilla. Bake.  
Swap apple sauce for butter. Do note: This makes a more subtle chocolate brownie, and the texture isn't as fudgy.  
Go nuts. Literally. Add some. Or add chocolate chips. Swap out vanilla extract for peppermint, orange, or rum. You do you!  
Try Out of This World Fudgy Brownie Tiramisu or Cream Cheese Swirl Brownies – unreal!  
1 package makes 12 utterly delicious brownies. 
INGREDIENTS 
Sugars (organic cane sugar, organic coconut palm sugar), Rice flour, Organic cocoa powder, Cornstarch, Modified tapioca starch, Sea salt. 
We spend as much time thinking about everything we don't put in, as everything we do. See Our Good Food Promise and our Never-Ever List to see what you won't find in an Epicure ingredient list. 
Epicure is dedicated to sharing delicious meal solutions that use only real, whole ingredients you can trust, while never ever compromising on taste.
Epicure products are:
100% gluten free
Made in a nut-free facility (except coconut)
Free from corn syrup & hydrogenated fat
Free from artificial colors, sweeteners & preservatives
Sugar & sodium conscious
Made from ethically sourced ingredients
85% non-GMO Project verified
Learn more about our Good Food Mission and the Never-Ever List